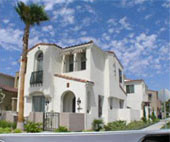 Listen to what clients have to say about their experiences with the Norton Network:
Read what other clients had to say about their experiences with the Norton Network:

We just wanted to let you know how happy we are with all your did for us in the purchase of our condo in Oceanside.
Our particular transaction involved a lot of follow-up and detail work and the service that you provided was above and beyond excellent. You were always available for us, patiently answered all of our questions and quickly dealt with all issues that came up. Thanks to your negotiation skills we got a great deal on a very nice property.
Your professionalism, experience, expertise and hard work are very much appreciated and we highly recommend you to anyone buying or selling property in San Diego.
Gratefully yours,
Tom & Ginny A.
---

Thanks for all your help and patience. We were originally going to do a For Sale By Owner. After meeting and talking with you we realized the complexity of today's Real Estate market. You showed us comps, helped us set a price, and suggested several repairs and updates to make our property more marketable. After finding us a buyer, you worked with the homeowner association for needed documents and repairs. When we needed a short escrow due to our travel plans, you did as much as possible to facilitate it. We appreciated that you answered all our questions and that you promptly returned phone calls when we left messages for you.
Again, thanks for all your help and patience and professionalism in dealing with us.
Regards,
Dave and Jackie W.
---

I want to thank you for everything you did to make the sale of my condo so easy. People are still asking me when I am moving out of my condo, or if I have any interested buyers. When I tell them that escrow closed last week, they are really surprised. Do you realize that you and I had our first meeting on February 6th and closing was March 8th! And here I was worried that four months wasn't going to be enough time to make everything happen. Now I know that I can be ready for the purchase of my new home right on schedule.
You made everything happen so smoothly. No nasty surprises. You gave me good advice adn didn't let me settle for less than the value of my condo. And best of all - you were very low key. This kept me calm throughout the negotiations and make it so easy for me. I trusted you right away and never had any doubt about that trust. That's a wonderful feeling - especially for a rookie seller.
Whenever I hear of anyone getting ready to sell their home, I have and I will tell them that I know the perfect realtor.
Thanks again for everything,
Stacy D.
---

Carole, myself, and especially our daughter, Jacquie, want to thank you for your valuable assistance in the two separate property transactions in which you assisted us. Your professional and timely guidance in the selling of our Oceanside condo and dealing with our "difficult buyer", though frustrating, was lessoned by your resolve and yet patient approach. Relocating to a home became our next challenge. After listening to Jacquie's needs, some dreams, and understanding the financial limitations involved, you prepared a wide variety of homes for us to visit. Once we found a home, your assistance in the purchasing process and working with the seller's broker was focused and allowed us to close in under thirty days.
Thanks again,
Ray W.