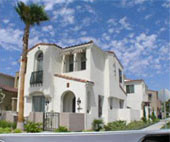 The Norton Network has extensive experience helping families buy and sell real estate in the rapidly expanding Riverside County. &nbsp The Interstate 15 corridor that runs through the county has experienced tremendous growth throughout the past few years. &nbsp Many families are relocating into the growing communities of Temecula, Murrieta, Sun City, and Perris due to the great real estate values and potential the area has for future appreciation in market value.

Whether buying or selling in Riverside County, our goal is to make your real estate process a smooth one and exceed your expectations with quality service at a great value.

We have included information on our website that we hope assists you in your real estate needs. Please select a topic of interest on the left to find out more about how we can serve you. If you have any questions do not hesitate to contact us.

We look forward to working with you!